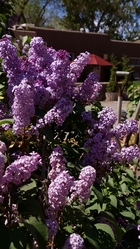 Welcome to InnontheRio.com!
Winter in Taos
A Southwest Rocky Mountain Winter Resort!!!

Ski, Snowboard, Snowshoe, Cross-Country Skiing, Snowmobiling and Ice Skating too!! Spend your winter vacation at one of the West and even better Southwest Best Winter Resorts.
Inn on the Rio is your "Taos Lodging Getaway" for all your Winter activities. We are offering two "Rarefied Vacation" packages available from January 5th through March 29th, 2014.
First: "Après Ski" Package
Stay with us for two nights and receive an Adobe Bar après ski certificate for $30.00
Second: Our Anniversary Offer
Stay with us for four nights and that fourth night is free.
For full details of the above promotions visit the Winter Rate section or click
Winter "Rarefied Vacation" Offers
.
Taos' "High Desert" location offers a plethora of outdoor Winter activities. Once you have had the fresh rarefied air of the Sangre de Christo's explore the indoor offerings of the greater Taos area.
Come stay with us and make the most of your Taos "Rarefied Vacation" at Inn on the Rio,
Where Friends Send Friends
.
To reserve your getaway today click
check availability
to reveal information about our rooms, great rates and packages.

Mar 09-14 - Spring Break Celebration
Mar 20-23 - Taos Shortz Film Fest
Apr 20 - Easter Egg Hunt
May 21 - Angel Fire Golf Course Opening Day
June 28-29 - Habla Tamale Festival
July 04 - 4th of July Celebration
July 04 - Arroyo Seco Parade
July 12-13 - Angel Fire ArtsFest
July 18-20 - Las Fiestas de Taos
July 19 - Angel Fire Garden Club Tour

See More Events >>