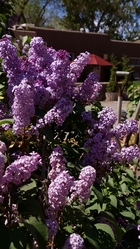 Welcome to InnontheRio.com!
Holiday Season
Offerings
First: pre-Christmas Pricing
Quiet Holiday Lodging Rates until December 19th
Second: Christmas Dinner Package
Enjoy Christmas in Taos with three Lodging & Dinner Package Offerings.
Third: Christmas through New Years Lodging
Lodging during the Holiday Season, three or more nights 10% off.
Taos is a great place to spend the Christmas Holiday Season. We have three wonderful offerings for those who want to plan a little Holiday escape for yourself, family or friends.
For additional Holiday details visit Rates, on the directory line, and click Holiday or click
Christmas Holiday Season Offers
.
Taos has some great events coming up; visit the Holiday Section on our site or take a look at the calendar below.
Come stay with us and make the most of your Taos Holiday Getaway at Inn on the Rio,
Where Friends Send Friends
. To reserve your getaway today click
check availability
to reveal information about our rooms, great rates and packages.

Dec 13 - Angel Fire Ski Area Opens
Dec 31 - New Year's Eve Celebration
Jan 01 - Polar Bear Plunge
Jan 06 - Buffalo Dance
Jan 24-25 - Big Ol' Texas Weekend
Jan 29-Feb 01 - Winter Wine Festival
Feb 08 - Championship Shovel Races
Feb 22 - Benefit: Paint for the Peaks, Snowboard Art Auction
Feb 27-Mar 01 - Salomon Extreme Freeride Championship
Mar 20-23 - Taos Shortz Film Fest

See More Events >>