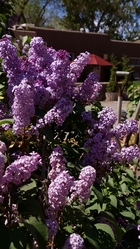 It Is Time To
Be and Think with
Optimism
Let's Make Spring a Time for Hope
"Where Friends Send Friends"
The Inn will be open, for now. During New Mexico's Health Crisis we have restrictions regarding the operation of the Inn. We are not allowed to serve breakfast until the end of April. Checking in also has limits, we can deal with that scenario when you book. If you stay multiple nights,
Taos' Winter Season brings bright winter days, unhurried gallery and museum time, a plethora of winter amusements and a community all decked out for the Season. Come and enjoy the blue sky, snowy peaks, starry nights and the uniqueness of our Town this Winter Season with offerings at Inn on the Rio "Where Friends Send Friends."
For details regarding the Inn's , other rates, "to dos" and additional information click
Winter "Goings On."
Some Suggestions
We can suggest dinning options, area hikes, cultural experiences or Taos exploration tailored to fit your interest. Spend a day walking the Taos Blue Line, created by your Innkeeper, Robert, to discover Taos is more than the Plaza.
To reserve your getaway today call or click
check rates and availability
to reveal information about our rooms and great rates.