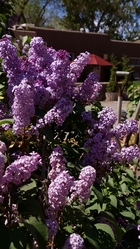 It Is Time To
Be, Think and Act with
Optimism
Let's Make Spring a True Time for
Hope
"Where Friends Send Friends"
The Good News:
The Inn is open.
The Bad News:
New Mexico's COVID-19 Health Crisis has created restrictions regarding the operation of the Inn. We are currently not allowed to serve breakfast, or offer the pool and hot tub for use. Checking in also has limits, we can deal with that scenario when you book. If you stay multiple nights, we cannot offer daily housekeeping.
More Good News:
The Governor has eased some closures: shops, galleries and other retail businesses can be open with entry restrictions. Masks are required in public.
More Bad News:
Museums, entertainment venues and restaurants closures remain in place. A few restaurants, pizza parlors and fast food joints are offering take-out, pick up or drive-thru options. The Taos Pueblo is closed until further notice. All events and festivals have been cancelled through June.
More Good News:
The great outdoors is open. Spring doesn't know there is a pandemic. The lilacs and other Spring flowers are blooming. Some hiking, outdoor attractions and scenic drives are available and open. Let the fresh rarefied air and blue sky be calming, invigorating and rejuvenating for mind and body.
Now, The Very Best News:
Through May and into mid-June we have greatly reduced our nightly rate, for two persons, to $90.00/night plus tax.
For details regarding the Inn's , other rates, "to dos" and additional information click
Spring's "Goings On."
We can suggest Taos' limited dinning options, area hikes, cultural experiences or Taos exploration tailored to fit your interest. Spend a day walking the Taos Blue Line, created by your Innkeeper, Robert, to discover Taos is more than the Plaza.
To reserve your getaway today call or click
check rates and availability
to reveal information about our rooms and great rates.