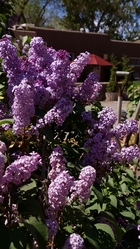 Meteorological Fall
Astronomical Autumn
or
Autumal Equinox
come and visit
Inn on the Rio
the "Next Normal"
First, the Inn is open. Google Maps is correct. However, Apple Maps is incorrect; the Inn
is not
"permanently closed." We have tried and continue to try to correct the error. Perhaps Apple is unhappy with us because we have Samsung phones.
We are sorry to say the hot tub is still out of service. We have rebuilt the utility structure and continue to chase down leaks within the mechanics and order the needed equipment. The new heater arrived damaged, and we continue to work to make the exchange. No opening date at this time.
In this unique time, your Innkeepers continue to adapt the way we Inn-keep. Below are a few highlights:
* When entering the lobby, we are not requiring a mask to check-in and inquiry about Taos "to dos." Your Innkeepers and staff will wear a mask when indoors for the near future.
* Breakfast is served between the hours of 8:00 - 9:00 a.m.
* The hot tub is closed, sorry. Currently, there is not an opening date.
* The pool is open through September 5th, Labor Day.
* We will offer daily housekeeping
only
with prior notice from the guest.
Through the
Summer
season our nightly rate range, for two persons, is
$159.00 - $200.00/night plus tax
.
New Mexico is not back to "business as usual." The Inn, Taos and New Mexico continue to experience operational nuisances.
Please, always check with your "to dos" and restaurants directly prior to your Taos visit.
The New Mexico's Department of Health last update was August 4, 2022. New Mexican officials have rescinded the mask mandate, for most situations, when indoors. Municipalities and businesses may choose their own mask policy. For additional information, please visit New Mexico Department of Health's or New Mexico Department of Tourism's website.
When you do visit, we can suggest Taos' dining options, area hikes or outdoor Taos exploration. Spend a day walking the Taos Blue Line, created by your Innkeeper, Robert, to discover Taos is more than the Plaza.
I will continue to update the Inn's information. Please do not hesitate to call, (575) 758-7199, if you have pressing questions.
To reserve your getaway today call or click
check rates and availability
to reveal information about our rooms and great rates.