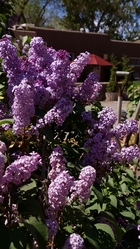 Holiday Season in the Taos' Rockies
Christmas, New Years and Skiing
The Holidays in Taos: a wonderful time of year to experience our Holiday Spirit. Taos is more than a high altitude holiday ski destination, it is the heart of Pueblo culture, Artistic inspiration and an extraordinary past. In other words, there are other enticements for the non-skier or when you just need a day off from skiing.
Our little community brings alive the Winter Holidays with Pueblo, Town and Ski Valley events, scenic drives, special Holiday foods and Southwest Holiday décor in Taos' high altitude setting.
FYI -- here are a few upcoming Events:
Procession of the Virgin Taos Pueblo
-- December 24th
Deer Dances Taos Pueblo
-- December 25th
Torchlight Parade + Fireworks Taos Ski Valley
-- December 31st
For Inn on the Rio's details regarding rates, special packages, "to dos" and additional information click
Fall Rates and Packages
or call us at (800) 737-7199.
Lodge with us and we can be your vacation concierge. We can suggest dinning options, area hikes, cultural experiences or Taos exploration tailored to fit your interest. Spend a day walking the Taos Blue Line, created by your Innkeeper, Robert, to discover Taos' historic district, art galleries, dinning and shops. The Winter Holidays are a great time to enjoy the outdoors or cozy indoors in Taos' Sangre de Cristos.
To reserve your getaway today call or click
check availability
to reveal information about our rooms and great rates.