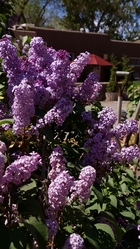 Great News:
Taos County moves from yellow
to GREEN.
More COVID restrictions are eased!!!
It is another small step, in the right direction, for Taos County and other Counties in New Mexico. Two very important restrictions have been reevaluated: out of state guests
do not
have to quarantine for fourteen days and
indoor dining
in "green" counties is allowed at 50% occupancy.
Given Taos' "green" status we will begin serving breakfast the morning of March 6th. We will also make available the hot tub as a private use tub.
Through
March
our nightly rate range, for two persons, is
$139.00/night plus tax
.
Even with the "great news," New Mexico's COVID-19 Health Crisis is still in place. Restrictions and limitations remain regarding the operation of the Inn.
*
We cannot serve breakfast for the foreseeable future. We will offer coffee and prepackaged takeaway breakfast bars.
*
The hot tub is closed for the foreseeable future.
*
Checking in has COVID limits, details are included with your confirmation.
*
If you stay multiple nights, we cannot offer daily housekeeping.
*
Bring a mask. A mask is required, in public, throughout the State of New Mexico.
*
Our many wonderful attractions are either closed or have entry limits for the foreseeable future.
*
The time frame above are estimates based on the Governor's "Color Coded County" orders. Taos County is currently in the green.
We continue to look for solutions to get back to Innkeeping, not just lodging.
VERY IMPORTANT
Please, always check with your "to dos" directly prior to your Taos visit.
We hoped the COVID-19 regulations and restrictions placed on New Mexico businesses would be short lived, they were not. Travel to New Mexico continues to have constraints, please visit the State's travel website or contact the Inn for information.
When you do visit, we can suggest Taos' very limited take-out dinning options, area hikes or outdoor Taos exploration tailored to fit your interest. Spend a day walking the Taos Blue Line, created by your Innkeeper, Robert, to discover Taos is more than the Plaza.
To reserve your getaway today call or click
check rates and availability
to reveal information about our rooms and great rates.